See on Scoop.it – Green & Sustainable News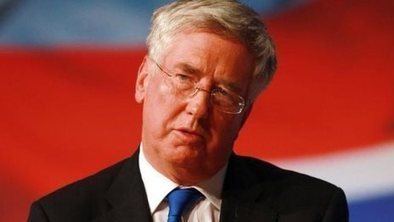 Energy minister Michael Fallon defends comments about fracking, in which he appeared to suggest the process would affect those living near drilling sites.
Duane Tilden's insight:
>Mr Fallon said fracking would only be allowed if "absolutely safe".
In an exchange with the BBC Mr Fallon confirmed he had made the remarks but said the newspaper report had "completely misconstrued a light hearted remark".
He said "no fracking will be allowed in the Weald unless it is absolutely safe and the environment is fully protected".
[…]
But demonstrators from across the UK have gathered in the area saying they fear test drilling could lead to the search for shale gas and fracking at the site.
In a separate development, Cuadrilla chief executive Francis Egan revealed he had received an anonymous email saying the company would receive "pipe bombs delivered by express mail to its premises" unless the company ceased its activities in the UK.
"Fracking kills and so do we," the message said.<
See on www.bbc.co.uk