See on Scoop.it – Green & Sustainable News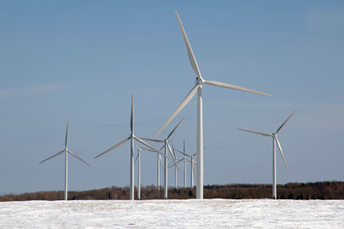 A study, co-authored by Stanford researcher Mark Z. Jacobson, outlines a path to statewide renewable energy conversion, and away from natural gas and imported fuel.
Duane Tilden's insight:
The study is the first to develop a plan to fulfill all of a state's transportation, electric power, industry, and heating and cooling energy needs with renewable energy, and to calculate the number of new devices and jobs created, amount of land and ocean areas required, and policies needed for such an infrastructure change. It also provides new calculations of air pollution mortality and morbidity impacts and costs based on multiple years of air quality data.
To ensure grid reliability, the plan outlines several methods to match renewable energy supply with demand and to smooth out the variability of WWS resources. These include a grid management system to shift times of demand to better match with timing of power supply, and "over-sizing" peak generation capacity to minimize times when available power is less than demand.
The study's authors are developing similar plans for other states, including California and Washington. They took no funding from any interest group, company or government agency for this study.
See on news.stanford.edu