See on Scoop.it – Green & Sustainable News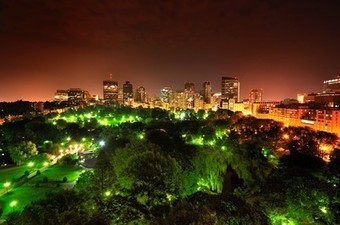 A new ranking highlights Boston's achievements in conserving energy as the Senate debates a bipartisan energy efficiency bill.
Duane Tilden's insight:
>ACEEE graded 34 cities for their efforts in five areas: buildings, transportation, energy and water utility programs, local government operations, and community-wide initiatives.  […]
The cities' leap forward in energy-efficiency efforts has been a stark contrast to the slow movement on Capitol Hill, where the Energy Savings and Industrial Competitiveness Act of 2013, authored by Sen. Jeanne Shaheen (D-New Hampshire) and Sen. Rob Portman (R-Ohio) has been struggling to move forward.
The bill, […] would require the federal government—the nation's single largest energy consumer—to update government buildings to improve energy efficiency, institute electricity-saving measures for government computers, and make it easier for agencies to switch to electric and natural-gas-powered vehicles. It also would provide training for workers in how to build more energy-efficient buildings for the private sector, and help finance private-sector renovations for energy efficiency. […]<
See on news.nationalgeographic.com