See on Scoop.it – Green & Sustainable News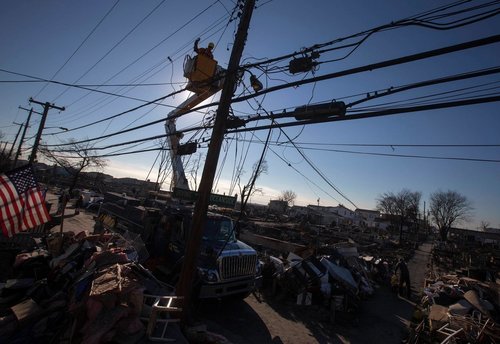 The national power supply is increasingly vulnerable to severe weather, according to a new Department of Energy study.
Duane Tilden's insight:
>The effects are already being felt, the report says. Power plants are shutting down or reducing output because of a shortage of cooling water. Barges carrying coal and oil are being delayed by low water levels in major waterways. Floods and storm surges are inundating ports, refineries, pipelines and rail yards. Powerful windstorms and raging wildfires are felling transformers and transmission lines.
"We don't have a robust energy system, and the costs are significant," said Jonathan Pershing, the deputy assistant secretary of energy for climate change policy and technology, who oversaw production of the report. "The cost today is measured in the billions. Over the coming decades, it will be in the trillions. You can't just put your head in the sand anymore."<
See on www.nytimes.com