See on Scoop.it – Green Building Design – Architecture & Engineering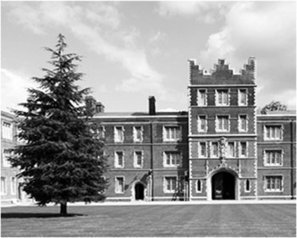 This medieval English city is investing $1.5 billion for energy upgrades for the entire city.
Duane Tilden's insight:
>It's one thing to build super-energy-efficient new homes and offices – it's another matter entirely to bring ancient buildings up to par. But the medieval university city of Cambridge, England, plans to do just that with a $1.5 billion retrofit program.
The newly launched Cambridge Retrofit Project aims to reduce carbon emissions from buildings 30% before 2050 through a massive, city-wide retrofit scheme.  […]
While the primary goal is reduced energy consumption and carbon emissions, the program also aims to build up local businesses, create warmer homes and increase the value of properties.
Energy savings alone are expected to be worth $2.3 billion and the city's carbon footprint, currently 830,000 tons a year, is expected to fall 1% a year, eventually reaching 500,000 tons a year as a result of the retrofit program.<
See on www.sustainablebusiness.com