See on Scoop.it – Green Energy Technologies & Development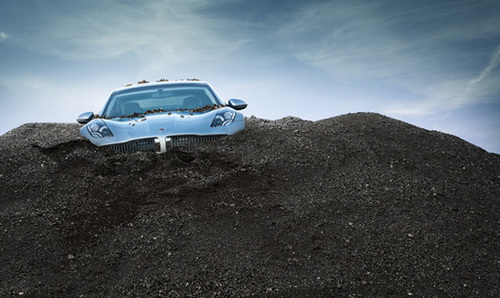 Electric cars don't solve the automobile's environmental problems
Duane Tilden's insight:
>Two dozen governments around the world subsidize the purchase of electric vehicles. In Canada, for example, the governments of Ontario and Quebec pay drivers up to C $8500 to drive an electric car. The United Kingdom offers a £5000 Plug-in Car Grant. And the U.S. federal government provides up to $7500 in tax credits for people who buy plug-in electric vehicles, even though many of them are affluent enough not to need such help. (The average Chevy Volt owner, for example, has an income of $170 000 per year.)
Some states offer additional tax incentives. California brings the total credit up to $10 000, and Colorado to $13 500—more than the base price of a brand new Ford Fiesta. […]
There are other perks. Ten U.S. states open the high-occupancy lanes of their highways to electric cars, even if the car carries a lone driver. Numerous stores offer VIP parking for electric vehicles—and sometimes a free fill-up of electrons. Mayor Johnson even moved to relieve electric-car owners of the burden of London's famed congestion fee.
Alas, these carrots can't overcome the reality that the prices of electric cars are still very high—a reflection of the substantial material and fossil-fuel costs that accrue to the companies constructing them. And some taxpayers understandably feel cheated that these subsidies tend to go to the very rich. Amid all the hype and hyperbole, it's time to look behind the curtain. Are electric cars really so green?
It's worth noting that this investigation was commissioned by the U.S. Congress and therefore funded entirely with public, not corporate, money.  […]
Part of the impact arises from manufacturing. Because battery packs are heavy (the battery accounts for more than a third of the weight of the Tesla Roadster, for example), […] Electric motors and batteries add to the energy of electric-car manufacture.
In addition, the magnets in the motors of some electric vehicles contain rare earth metals. […]
The materials used in batteries are no less burdensome to the environment, the MIT study noted. Compounds such as lithium, copper, and nickel must be coaxed from the earth and processed in ways that demand energy and can release toxic wastes. […]
See on spectrum.ieee.org