See on Scoop.it – Green Energy Technologies & Development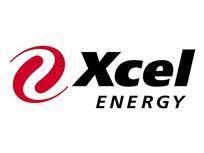 In the next two years, NCAR scientists and engineers will develop custom forecasting systems to enable Xcel Energy control centers in Minneapolis, Denver, Golden, Colo., and Amarillo, Tex., to anticipate sudden changes in wind, shut down turbines ahead of potentially damaging icing events and even predict the amount of energy generated by private solar panels.
Duane Tilden's insight:
>To help utilities anticipate wind energy more reliably, NCAR began designing a wind energy prediction system for Xcel Energy in 2009 that saved the utility's customers more than $6 million in 2010 alone. The specialized system relies on a suite of tools, including highly detailed observations of atmospheric conditions, an ensemble of powerful computer models, and artificial intelligence techniques to issue high-resolution forecasts for wind farm sites.
NCAR's new agreement with Xcel Energy focuses on the following areas:
Forecasting major changes in wind energy over a few hours due to a passing front or another atmospheric event.Forecasting ice and extreme temperatures to predict the impacts of freezing rain on wind turbines, which cannot operate when coated in ice.Generating solar forecasts using a combination of computer models and specialized cloud observing tools to help Xcel Energy better anticipate when customers are getting power from their own panels.<
See on www.pennenergy.com