See on Scoop.it – Twitter & Social Media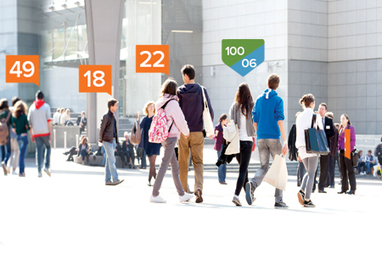 Metrics providers offer social media influence scores; here's what you need to know about them.
Duane Tilden's insight:
Do Social Scores Really Matter?
Unfortunately the answer is much more complicated than a simple yes or no. The majority of experts Government Technology spoke with said that, specifically in the public sector (versus the private sector), the social media influence scores of those who follow you tend to matter much more than your own scores. Why? Because others' Klout and Kred scores can help you better identify whom in your constituency to respond to, as well as how best and how soon to engage with them. Social media influence scores essentially offer a shortcut to identifying, evaluating and engaging key influencers in your specific sector.
For example, someone with high Klout and Kred scores has a wide scope of influence online. What they say, post, share or tweet about your federal, state or local agency within their own and others' social media networks has a higher potential to reach and impact others significantly more (and perhaps more meaningfully) than someone with low social media influence scores.
"If you are a government agency and you have someone yelling and screaming at you on Twitter or Facebook, or if someone just created a social media account simply to harass an agency, a social media manager or communications director could pick up on a person like that very quickly if they have both a low Klout score and low Kred scores," said David Gerzof Richard, a social media and marketing professor at Emerson College in Boston and president of public relations and social media firm BIGfish.
"Conversely if you find people who have high Klout and Kred scores, and they really understand where your agency is going, and your agency's goals, and they're sharing your social media content, those people would especially be your super targets," Richard said. "They're the people you want to make sure are seeing your agency's social media messaging and content, because they're actively sharing it and they have a high rate of influence. What they share gets a lot of exposure and engagement, so it's important to engage them."
Examining your followers' social media influence scores also helps to quickly, easily separate the "wheat from the chaff," said Richard, enabling you to prioritize positive influencers and advocates over "noisy," negative trolls and other disruptive followers.   Be Aware, but not too Concerned
"I think it's a good practice for state and local governments to be aware of their social media metric scores, but I wouldn't say they should necessarily be concerned about them, particularly on a day-to-day basis," said Bill Greeves, CIO of Wake County, N.C., and co-author of Social Media in the Public Sector Field Guide.
See on www.govtech.com