See on Scoop.it – Green Energy Technologies & Development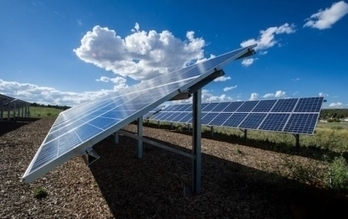 Bloomberg New Energy Finance predicts that for the first time more new solar power capacity — compared to wind — will be added to the world's global energy infrastructure this year.
Duane Tilden's insight:
>In an BNEF's analysts forecast 36.7GW of new photovoltaic capacity this year, compared to 33.8 GW of new onshore wind farms, and  1.7 GW of offshore wind.
In 2012, wind — onshore and offshore — added 46.6 GW, while PV added 30.5GW, record figures in both cases. But in 2013, a slowdown in the world's two largest wind markets, China and the US, is opening the way for the rapidly growing PV market to overtake wind.
"The dramatic cost reductions in PV, combined with new incentive regimes in Japan and China, are making possible further, strong growth in volumes," said Jenny Chase, head of solar analysis at Bloomberg New Energy Finance. "Europe is a declining market, because many countries there are rapidly moving away from incentives, but it will continue to see new PV capacity added."<