See on Scoop.it – Green Building Design – Architecture & Engineering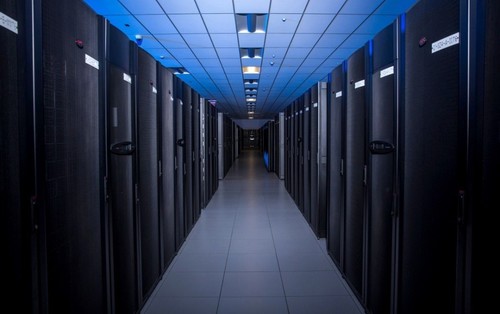 WARREN, Michigan—General Motors has gone through a major transformation … a three-year effort to reclaims its own IT after 20 years of outsourcing.
Duane Tilden's insight:
>The first physical manifestation of that transformation is here at Warren, where GM has built the first of two enterprise data centers. The $150 million Warren Enterprise Data Center will cut the company's energy consumption for its enterprise IT infrastructure by 70 percent, according to GM's CIO Randy Mott. If those numbers hold up, the center will pay for itself with that and other savings from construction within three years. […]
The data center is part of a much larger "digital transformation" at the company, Mott said. GM is consolidating its IT operations from 23 data centers scattered around the globe (most of them leased) and hiring its own system engineers and developers for the first time since 1996. Within the next three to five years, GM expects to hire 8,500 new IT employees with 1,600 of them in Warren. "We're already at about the 7,000 mark for internal IT from our start point of about 1,700," Mott said. […]
So far, three of the company's 23 legacy data centers have been rolled into the new Warren data center. That's eliminated a significant chunk of the company's wide-area network costs. "We have 8,000 engineers at (Vehicle Engineering Center) here," Liedel said. And those engineers are pushing around big chunks of data—the "math" for computer-aided design, computer aided manufacturing, and a wide range of high-performance computing simulations.
"Now with the data center on the same campus, we're not paying for the WAN bandwidth we had before," Liedel explained. "We've got dark fiber here on the campus, and the other major concentration of engineers is at Milford at the Proving Ground." Milford and Warren are connected over fiber via dens wave division multiplexing, providing 10 channels of 10-gigabit-per-second bandwidth.<
See on arstechnica.com