See on Scoop.it – Green & Sustainable News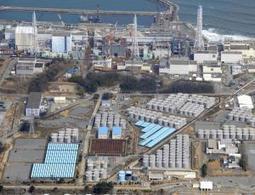 Some Japanese fisheries face a long-term threat from the steady trickle of radioactive water from the stricken Fukushima Daiichi nuclear plant
Duane Tilden's insight:
>Last month the plant's owner, Tepco, finally admitted what many had suspected – that the plant was leaking. Now Japan's Nuclear Regulatory Authority is calling the situation an emergency, and says Tepco's plans to stop the leak are unlikely to work.
The problem is that groundwater is entering the damaged reactor buildings, picking up radioactive elements like caesium and seeping out to sea. Tepco has spent months pumping the water to the surface and storing it in tanks, and sinking wells to lower the water table.
[…] Given that Tepco is unlikely to stem the leaks from Fukushima any time soon, the fishing ban could continue for a long time. "People ask when will it be safe, and we can't answer that," says Buesseler. "The only thing you can do is stop the source, and that's a huge engineering challenge."<
See on www.newscientist.com