See on Scoop.it – Green Energy Technologies & Development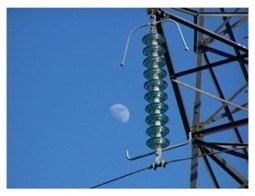 Press Release Gov. Dannel P. Malloy announced Oct. 30 that nine towns that are part of a pilot microgrid program, including Windham and Storrs, are eligible for additional funding.
Duane Tilden's insight:
>A pilot microgrid program, administered by the state Department of Energy and Environmental Protection, was created under Public Act 12-148 to increase the safety and quality of life for Connecticut residents during electric grid outage situations.
Microgrids provide electricity to critical facilities and town centers on a 24/7, daily basis. They will also include a system of "trips" and "transfers" to isolate the microgrid and provide power within its network even when there is a large-scale outage.
The first round of the program awarded $18 million in grants to microgrid projects in Bridgeport, Fairfield, Groton, Hartford, Middletown, Storrs/Mansfield, Windham and Woodbridge as part of the Governor's Storm Legislation.
Those projects are expected to become operational over the course of the next 18 months, with the first projects slated to come online in early 2014. […]
"Our first-in-the-nation microgrid program is an essential tool to help minimize hardships to our residents and businesses when severe storms occur. We all know that it is not a question of if, but when the next super storm will strike, and it is essential we do everything we can to be prepared," Gov. Malloy said.
Commenting on the additional funding, DEEP Commissioner Daniel C. Esty said, "It is essential to public safety that power be maintained to critical facilities and town centers even when the electric grid is down… Connecticut and the northeast continue to experience more severe and more frequent storms, so it is vital that the state aggressively pursues the development of microgrids statewide so that we are in a better position to provide critical services to the state's residents and businesses."<
See on mansfield.htnp.com