See on Scoop.it – Green & Sustainable News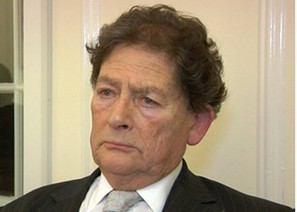 Lord Lawson is calling for an independent review of the UK's official climate predictions as he claims the model used to make the projections is "flawed". Based on research published …
Duane Tilden's insight:
>The thinktank claims predictions made by it will "always produce high estimates of future warming" regardless of the data fed into the process.
The HadCM3 model is used for official UK Climate Projections (UKCP09), which provide information to help plan how to adapt to a changing climate. It generates a virtual representation of the global climate such as the greenhouse effect, evaporation of the oceans, rainfall and sunlight. By increasing the greenhouse gases in the model, predictions on how much warmer the planet will become in the future can be made.
The UK's climate model is also used to help make investment decisions across the public and private sectors and as estimates of future warming generated by the Government's model are "much higher than those implied by several recent studies", they are likely to "lead to considerable malinvestments" of public and private funds, GWPF claims.
Andrew Montford, author of the GWPF briefing paper said: "There are potentially billions of pounds being misspent on the basis of these predictions. The Government has little choice but to withdraw them pending a review of the way they are put together."
The Met Office defended its methods and rubbished the criticism.
The organisation said in a statement: "UKCP09 used a sophisticated method that used both model projections and observations to provide a range of potential future warming which attempts to take in the uncertainties in model parameters. The GWPF article fails to note that UKCP09 also used information from many other climate models and that the projections were independently reviewed prior to publication."<
See on www.energylivenews.com