See on Scoop.it – Green Building Operations – Systems & Controls, Maintenance & Commissioning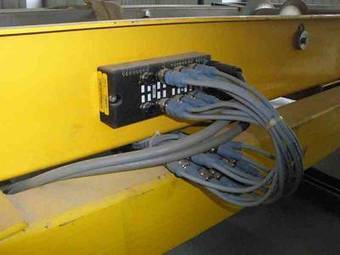 Combining real-time Ethernet with visualization, control, and communication capabilities allows PLCs to open the door to a new level of visibility and control for manufacturers.
Duane Tilden's insight:
>The days when workers served as the brain and brawn in manufacturing are long gone, while human-machine interaction has become commonplace on the factory floor. A prime example of this is the PLC, which has been the workhorse in automation and manufacturing industries across the board for many years. By interfacing with everything from sensors and machine guards to motion control and advanced identification devices, PLCs ensure operations run smoothly (see Figure 1). Through the flexibility offered with PLCs, manufacturers can manage multiple machines at once—achieving a higher level of integration and process automation machines and improving production quality and cost of operation.
The benefits of the PLC are well known. Their contributions toward efficiency enhancement and the behind-the-scenes support of industrial Ethernet make this heightened control possible. Together, these technologies make communication between humans and machine a seamless, profitable combination. Consisting of various protocols, industrial Ethernet was developed with deterministic capabilities to provide a cost-effective alternative to legacy automation systems.
With advanced capabilities, sophisticated functionality, and simplified installation, the PLC is a cornerstone of modern manufacturing. However, to effectively use these devices, users must understand the crucial role networking plays and the individual requirements that must be considered for an effective solution.  […]<
See on www.plantengineering.com