See on Scoop.it – Green Energy Technologies & Development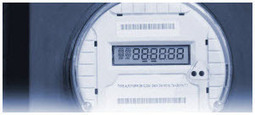 Smart Grid – BC Hydro offered customers who didn't want to participate in its smart meter program the choice of opting out in mid-July. But that didn't protect the utility from a lawsuit
Duane Tilden's insight:
>Just days after BC Hydro finally agreed to an opt-out program for smart meters, a customer is suing the utility for installing a smart meter last year even though she didn't want one on her property. […]
The suit claims the installations caused the plaintiff "emotional distress," because it "interfered with the quiet enjoyment of her property," which she used to host yoga and meditation retreats. Opponents of smart meters believe the devices' radio waves have health risks. The lawsuit further alleges that BC Hydro unlawfully leveraged its monopoly powers by imposing a smart meter on the plaintiff.
[…] The utility says that smart meters only broadcast several times a day, and that living next to a smart meter for 20 years would expose a resident to the same level of radiation as a 30-minute cell phone call.<
See on www.smartgridnews.com