See on Scoop.it – Green Building Operations – Systems & Controls, Maintenance & Commissioning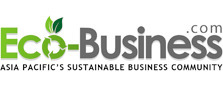 Green buildings in tropical regions such as Indonesia will benefit from active daylighting.
Duane Tilden's insight:
Now, what is active daylighting?
95% of available systems are passive in nature – meaning they use static, non-moving/tracking systems unable to adjust for the sun's angle throughout the day; creating uneven lighting, roaming hot spots, and obtrusive glare.
Active Daylighting is a system that mechanically tracks the sun throughout the day and redirects sunlight inside buildings at an intensity that allows artificial lighting to be turned off. Ciralight's active daylighting system significantly outperforms passive systems when comparing the amount of daylight directed into a building; upwards of 300% more.
See on www.eco-business.com