See on Scoop.it – Twitter & Social Media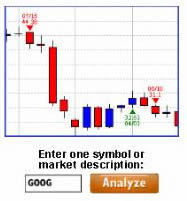 Social media stock scams – the use of tools like Twitter to spread misinformation to manipulate equities – is one more thing for retail investors to worry about.
Duane Tilden's insight:
The victims were two small-cap companies (which are more susceptible to this sort of short-term manipulation) – audio chip maker Audience Inc. (Nasdaq: ADNC) and biopharmaceutical Sarepta Therapeutics (Nasdaq: SRPT).
The attack on Audience struck on Jan. 29. Someone created a fake Twitter account intended to fool people into thinking it belonged to Carson Block of Muddy Waters Research, a firm best known for following Chinese companies and exposing their accounting problems. […]
But at 2:20 pm. ADNC shares suddenly plunged 25%, which suggested that automated trading systems programmed to scan social media for negative news reacted to the tweets. The stock recovered 16 minutes later, but it shows how easily a social media stock scam can be executed.
[…] Lisette said "tons of bots" are always on the lookout for negative news in the social media sphere, and less-sophisticated ones can be fooled by stock scams most humans would recognize.
The day after the Audience incident, someone else created a fake Twitter account for Citron Research and sent out negative tweets about Sarepta Therapeutics, causing that stock to fall 9% in seconds.
See on www.marketoracle.co.uk