See on Scoop.it – Green Energy Technologies & Development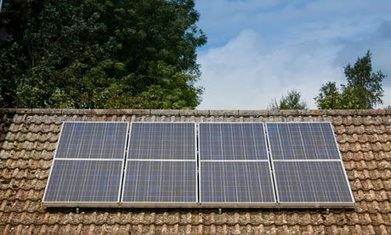 However, falling costs also meant that revenue generated by the industry remained flat, says Clean Edge report
Duane Tilden's insight:
"We always knew each doubling of [solar PV] installation would reduce prices about 18%," the Clean Edge founder, Ron Pernick, told the Guardian. Pernick said that prices were falling because the sector was expanding rapidly, doubling every one to two years. New solar PV installations expanded to 31GW in 2012, while revenues decreased by $12bn – or 19% – to $80bn.
Looking to the future, the report suggests innovation can continue to improve the performance of renewable technologies, including using biomimicry ideas to imitate nature. Curved wind turbine blades inspired by humpback whale fins have increased wind energy capture over flat blades by 25%, while mimicking photosynthesis using dye-sensitised solar cells based on titanium oxide instead of silicon is proving effective in low-light situations. In addition, energy efficiency developments like Nest's 'learning thermostat' and smartphone apps for thermostat control will help connect web and smart-grid technologies.
See on www.guardian.co.uk