See on Scoop.it – Social Media, Bitcoin & Finance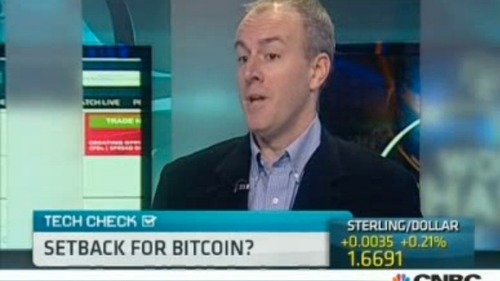 The prominent Bitcoin exchange was said to be on the verge of total collapse following a major theft, even as another company announced plans for a high-profile virtual currency market.
Duane Tilden's insight:
>"On Monday night, a number of leading Bitcoin companies jointly announced that Mt. Gox, the largest exchange for most of Bitcoin's existence, was planning to file for bankruptcy after months of technological problems and what appeared to have been a major theft. A document circulating widely in the Bitcoin world said the company had lost 744,000 Bitcoins in a theft that had gone unnoticed for years. That would be about 6 percent of the 12.4 million Bitcoins in circulation.
While Mt. Gox did not respond to numerous requests for comments, and the companies issuing the statement scrambled to determine the exact situation at Mt. Gox, which is based in Japan, the news helped push the price of a single Bitcoin below $500 for the first time since November, when it began a spike that took it above $1,200.
Continue reading the main story
RELATED COVERAGE DealBook: Defending Bitcoin, Andreessen Says Mt. Gox Is 'Like MF Global'FEB. 25, 2014
But at the same time that the news about Mt. Gox was emerging, a New York firm announced plans to create an exchange that could draw the world's largest banks into the virtual currency market for the first time."<
See on www.nytimes.com