See on Scoop.it – Green & Sustainable News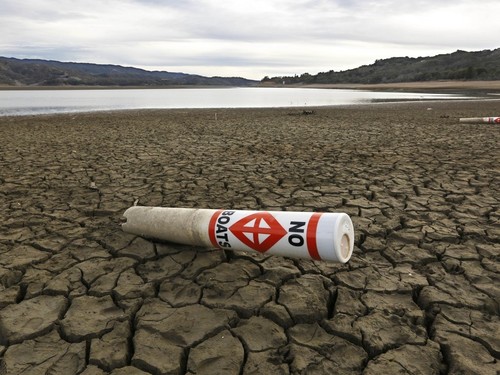 Droughts aren't new to the golden state, but this one is for the ages and it comes with a distinct set of troubles
Duane Tilden's insight:
>"The situation has even sparked a trip from President Obama, who visited the epicenter of California's massive agriculture industry, the Central Valley, on Friday and announced $100 million in livestock disaster assistance, $5 million in targeted assistance for hard-hit areas, $5 million for watershed protection programs, $60 million for food banks and 600 new sites for a summer meals program, $3 million in emergency water assistance for rural communities, and a commitment from the federal government to reduce water use and focus nation-wide on climate resilience. […]
The elephant in the room when it comes to water in California is agriculture, which uses around 80 percent of the state's developed water supply. Ag in California is king — the state has more than 80,000 farms and an annual revenue of $45 billion a year. The California department of Food and Agriculture reports that 400 commodities are grown in the state and almost half of all the fruits, vegetables and nuts produced in the US come from California. The biggest money maker is milk at $6.9 billion a year, followed by grapes, almonds, nursery plants, cattle, strawberries, lettuce, walnuts, hay and tomatoes.
However large swathes of the state's agricultural areas, like the Central Valley, are only farmable because of subsidized water coming through a network of canals and pumps that send water from the wetter north to more arid lands further south via the State Water Project and the federal Central Valley Project (parts of Southern California also get an allotment of the Colorado River).
Of course we need food, but are we growing the right food in the right places and with the best technology possible to reduce water use? In some places yes, but across the board, definitely not."<
See on www.salon.com