See on Scoop.it – Green Energy Technologies & Development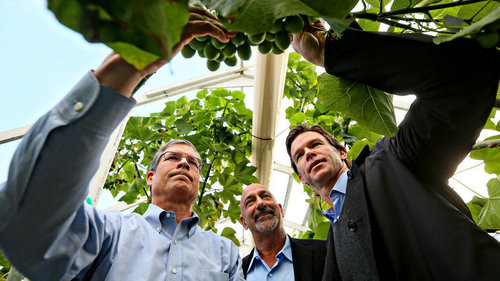 Advances in molecular genetics and DNA sequencing technology have allowed a San Diego start-up to domesticate jatropha, a plant with seeds that produce high-quality oil that can be refined into low-carbon biofuel.
Duane Tilden's insight:
>Hailed about six years ago as the next big thing in biofuels, jatropha attracted hundreds of millions of dollars in investments, only to fall from favor as the recession set in and as growers discovered that the wild bush yielded too few seeds to produce enough petroleum to be profitable.
But SGB, the biofuels company that planted the bushes, pressed on. Thanks to advances in molecular genetics and DNA sequencing technology, the San Diego start-up has, in a few years, succeeded in domesticating jatropha, a process that once took decades.
SGB is growing hybrid strains of the plant that produce biofuel in quantities that it says are competitive with petroleum priced at $99 a barrel. Oil is around $100 a barrel.
The company has deals to plant 250,000 acres of jatropha in Brazil, India and other countries expected to eventually produce about 70 million gallons of fuel a year. That has attracted the interest of energy giants, airlines and other multinational companies seeking alternatives to fossil fuels. They see jatropha as a hedge against spikes in petroleum prices and as a way to comply with government mandates that require the use of low-carbon fuels.<
See on www.nytimes.com