See on Scoop.it – Green Energy Technologies & Development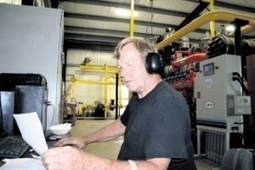 Farm Power Northwest has built five anaerobic digesters in Oregon and Washington in recent years, but the brothers who founded the company say the outlook for new projects has lost its luster.
Duane Tilden's insight:
>The Mount Vernon, Wash.-based company, founded by brothers Daryl and Kevin Maas, uses manure from dairy farms to create methane gas, then burns it in generators and sells the resulting electricity to power utilities.
[…]
While power utilities paid up to 9 cents per kilowatt-hour several years ago for digester-produced electricity, the rate has now fallen to 5 cents per kilowatt-hour, said Kevin Maas.
The reason is the price of natural gas — a common fuel for electrical generation — has plummeted as domestic production has skyrocketed. Natural gas is now trading at below $4 per thousand cubic feet, compared with nearly $13 per thousand cubic feet in 2008.
That's because new technology known as hydraulic fracturing, or fracking, has greatly increased the amount of natural gas that can be economically extracted from the ground.
With the cost of natural gas so much lower, other energy feedstocks like biogas from digesters become less competitive, experts say.<
See on www.capitalpress.com