See on Scoop.it – Green & Sustainable News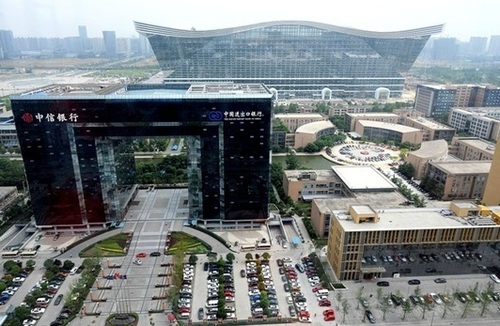 If you don't care about authenticity, the New Century Global Center has everything you could want, including an artificial Mediterranean village. Read this article by Tim Hornyak on CNET.
Duane Tilden's insight:
>The New Century Global Center building opened recently in Chengu, a city of more than 14 million people in southwest China's Sichuan province. It's described as "the world's largest standalone structure" by Chinese officials and is 328 feet high, 1,640 feet long, and 1,312 feet wide.
While Boeing's plant in Everett, Wash., is the world's biggest building by volume, the Chinese mall seems to be tops in floor space. Almost the area of Monaco, its 420 acres of floor space could fit nearly three Pentagons, four Vatican Cities, or 20 Sydney Opera Houses.
The cavernous structure will feature a mix of retail outlets, a 14-screen movie theater, a university complex, offices, hotels, a water park called Paradise Island, a skating rink that's big enough to host international competitions, a pirate ship, 15,000 parking spots, and even a fake Mediterranean village.<
See on news.cnet.com