See on Scoop.it – Green & Sustainable News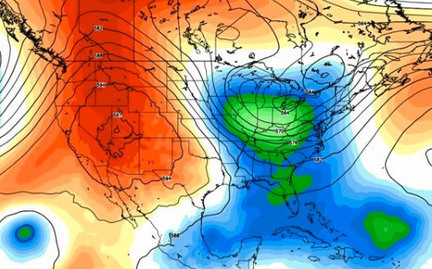 By the end of an upcoming heat wave, we may see a new record for the hottest temperature ever recorded on Earth.
Duane Tilden's insight:
>All-time records are likely to be threatened in normally hot places — including Death Valley, Calif., which holds the record for the highest reliably recorded air temperature on Earth at 134°F. That mark was set on July 10, 1913, and with forecast highs between 125°F to 130°F this weekend, that record could be threatened. The last time Death Valley recorded a temperature at or above 130°F was in 1913.
Las Vegas and Phoenix, two cities well-known for their hot and dry summers, are also predicted to approach all-time record territory. Last Vegas' all-time high temperature record is 117°F and Phoenix's high is 122°F. Excessive heat warnings are in effect in both cities from Friday through Monday.
Las Vegas could come close to tying its record for the longest stretch of days at or above 110°F, which is 10 straight, set in 1961. Phoenix may approach its record for the number of consecutive days at or above 116°F, which is four, set in 1990. Reliable weather records began there in 1896. Forecast highs in Phoenix range between 115°F to 120°F for Friday through Sunday.<
See on www.climatecentral.org