See on Scoop.it – Green & Sustainable News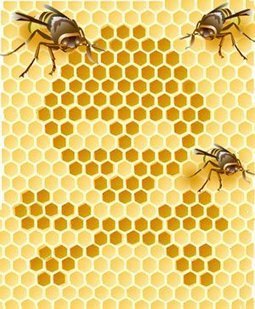 The shocking minutes relating to President Putin's meeting this past week with US Secretary of State John Kerry reveal the Russian leaders "extreme outrage" over the Obama regimes continued protection of global seed and plant bio-genetic giants Syngenta and Monsanto in the face of a growing "bee apocalypse" that the Kremlin warns "will most certainly" lead to world war.
Duane Tilden's insight:
>At the center of this dispute between Russia and the US, this MNRE report says, is the "undisputed evidence" that a class of neuro-active insecticides chemically related to nicotine, known as neonicotinoids, are destroying our planets bee population, and which if left unchecked could destroy our world's ability to grow enough food to feed its population.
So grave has this situation become, the MNRE reports, the full European Commission (EC) this past week instituted a two-year precautionary ban (set to begin on 1 December 2013) on these "bee killing" pesticides following the lead of Switzerland, France, Italy, Russia, Slovenia and Ukraine, all of whom had previously banned these most dangerous of genetically altered organisms from being used on the continent.
[…]
Also to note about Syngenta, this report continues, is that in 2012 it was criminally charged in Germany for concealing the fact that its genetically modified corn killed cattle, and settled a class-action lawsuit in the US for $105 million after it was discovered they had contaminated the drinking supply of some 52 million Americans in more than 2,000 water districts with its "gender-bending" herbicide Atrazine.
To how staggeringly frightful this situation is, the MNRE says, can be seen in the report issued this past March by the American Bird Conservancy (ABC) wherein they warned our whole planet is in danger, and as we can, in part, read:  "As part of a study on impacts from the world's most widely used class of insecticides, nicotine-like chemicals called neonicotinoids, American Bird Conservancy (ABC) has called for a ban on their use as seed treatments and for the suspension of all applications pending an independent review of the products' effects on birds, terrestrial and aquatic invertebrates, and other wildlife.<
See on www.eutimes.net