See on Scoop.it – Green & Sustainable News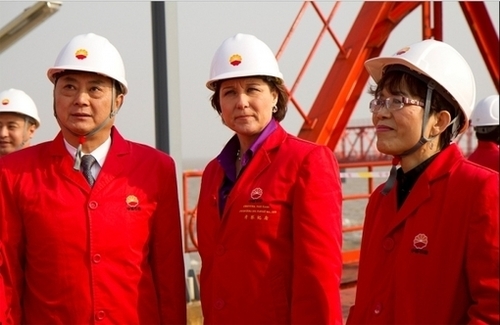 A surplus of natural gas in North America explains why the B.C. government is so desperate to launch a new industry
Duane Tilden's insight:
>"The prices that the [B.C.] government is looking at in paving the roads with gold is basically based on these short-term factors that are not likely to persist," Lee said.
Natural Gas Development Minister Rich Coleman did not make himself available for an interview to respond to Lee's comments.
B.C. misread U.S. energy revolution
The B.C. government missed the mark with its earlier forecasts on royalties because it failed to predict an explosion in U.S. energy production.
This largely came about through hydraulic fracturing, otherwise known as "fracking", and horizontal drilling. Technological innovations in fracking generated huge new supplies, causing North American natural-gas prices to plummet.
The falling prices resulted in fewer royalties flowing into the B.C. government treasury.
Fracking involves pumping huge amounts of water along with sand and chemicals into shale-rock formations to free trapped gas.
Horizontal drilling enables companies to retrieve locked supplies by moving the drill bit across a deposit rather than going straight down.
A single platform can send horizontal drills in a multitude of directions, enhancing efficiency and saving money.
In his 2013 book, The Frackers: The Outrageous Inside Story of the New Billionaire Wildcatters (Penguin), Gregory Zuckerman chronicled how a handful of U.S. energy-industry outcasts refined these techniques and caused an American energy revolution.
"To me, it's fascinating that this resurgence started in 2007 and 2008, which is right when America was sort of on its back," he told the Straight by phone.
Zuckerman, a Wall Street Journal reporter, said that the United States is now producing about eight million barrels of oil per day, up from five million barrels per day in 2008.
In addition, U.S. natural-gas production rose more than 21 percent between 2008 and 2013.
ExxonMobil CEO Rex Tillerson has predicted that the U.S. will be energy self-sufficient by 2020.
The Frackers reveals that the people who spearheaded this sharp increase in energy production were not working for major oil companies like ExxonMobil, Shell, BP, or Chevron.
Rather, they were an assortment of little-known wildcatters from Texas and Oklahoma—George Mitchell, Aubrey McClendon, Tom Ward, and Harold Hamm—who became billionaires as a result.
They crisscrossed areas with shale reserves, buying drilling rights from property owners. Although there has been a lot of howling from environmentalists about the contamination of water supplies with fracking chemicals, the industry continues to grow.
"Everyone focuses on fracking—and fracking is key, as is horizontal drilling—but the most important thing is that innovators like Mitchell got it to work in shale, which everyone kind of ignored, especially the big guys and the experts," Zuckerman said.
By targeting shale, Zuckerman maintained, Mitchell changed the country and the world.
That's because manufacturers with high natural-gas input costs—such as makers of chemicals, tires, cement, and aluminum—are basing operations in the United States because of the low natural-gas prices. And Zuckerman said that this will give the U.S. a competitive advantage against other countries for years to come.
"Some economists say as many as two million jobs are going to be created," he stated.<
See on www.straight.com