See on Scoop.it – Green Energy Technologies & Development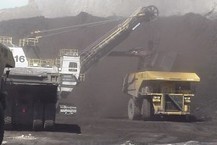 A report released Thursday by the Center for American Progress finds that public lands in the continental United States are the source of 4.5 times more carbon pollution than they are able to naturally absorb.
Duane Tilden's insight:
>This imbalance is primarily due to the large quantities of coal, oil, and natural gas that are extracted from public lands. 42.1 percent of the country's coal, 26.2 percent of its oil, and 17.8 percent of its natural gas are currently sourced from public lands both onshore and offshore.
Using data from the United States Geological Survey and Stratus Consulting, the CAP analysis determined that when combusted, fossil fuels extracted from public lands are the source of 1,154 million metric tons of carbon dioxide annually, while those same lands absorb only 259 million metric tons every year. As the authors wrote, the carbon sink that should be our national parks, forests, and other public lands is now "clogged."
These findings are important considering that the first tenet of President Barack Obama's Climate Action plan is to "cut carbon pollution in America." The president's "all of the above energy" plan, however, calls for continued expansion of mining and drilling on the 700 million acres of public lands managed by the federal government — contributing to high levels of carbon pollution.<
See on thinkprogress.org