See on Scoop.it – Green Building Design – Architecture & Engineering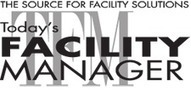 Lighting controls and advanced HVAC also gain ground at 2015 IECC final action hearings.
Duane Tilden's insight:
>In the United States, buildings account for about 40% of the energy consumed and 38% of all CO2emissions, according to the U.S. Green Building Council. Cost-effective measures that cut the energy used by buildings represent a critical strategy to help building owners save money and curb the impacts of climate change.
"The updates related to existing and historic buildings clarify and further extend the code's impact on the current building stock and will mean large energy savings growing over time," said Jim Edelson, NBI Senior Manager of Codes and Policy. "Taken together, the approved code changes represent the most significant code revisions for energy consumption of existing buildings since the 1970s," he said.
[…]
Code officials and local government representatives approved a new chapter in the IECC that has dedicated sections for additions, alterations, and repairs based on work by an International Code Council (ICC) Code Action Committee and the Northwest Energy Codes Group, both of which included NBI participation. The sections of the new chapter clearly define the activity types and describe how the provisions of the code apply. The Northwest proposal that was also approved adds further application guidance and enhanced requirements for many of the activities that are performed on existing buildings.<