See on Scoop.it – Green Energy Technologies & Development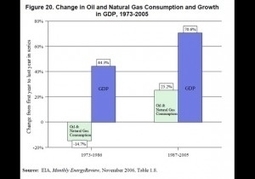 U.S. Energy Information Administration One of the most commonly cited barriers to investments in energy efficiency and renewable energy in the built environment is that the payback is too long.
Duane Tilden's insight:
>On‐bill financing allows customers to pay back the capital costs of an energy efficiency retrofit as part of their monthly electric bill.
Utilities have offered customers on-bill financing programs for various energy efficiency retrofits for years. The utilities use their capital to cover the upfront costs of projects. Customers then pay back the cost of these projects over time through a charge on their utility bills.
[…]
Like on-bill financing, PACE programs recover the capital investment in energy efficiency as part of an existing payment stream. Rather than the utility bill, PACE programs rely on the property tax bills as the principal collection mechanism. One of the advantages of PACE financing is that it is not treated as a loan. If the property is sold or transferred, the tax payment obligation may be transferred with the property to the new owner.<
See on www.forbes.com