See on Scoop.it – Green & Sustainable News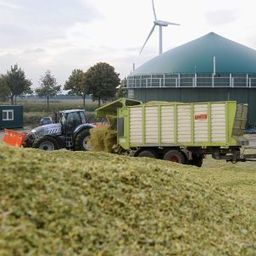 The German government is carrying out a rapid expansion of renewable energies like wind, solar and biogas, yet the process is taking a toll on nature conservation.
Duane Tilden's insight:
One would assume that ecology and the Energiewende, Germany's plans to phase out nuclear energy and increase its reliance on renewable sources, were natural allies. But in reality, the two goals have been coming into greater and greater conflict. "With the use of wood, especially," Kaiser says, "the limits of sustainability have already been exceeded several times." […]
Greens in Awkward Position
Although this conflict touches all political parties, none is more affected than the Greens. Since the party's founding in 1980, it has championed a nuclear phaseout and fought for clean energy. But now that this phaseout is underway, the Greens are realizing a large part of their dream — the utopian idea of a society operating on "good" power — is vanishing into thin air. Green energy, they have found, comes at an enormous cost. And the environment will also pay a price if things keep going as they have been.
Encroaching on Nature Reserves
The opposition in Berlin has so far contented itself with criticizing Merkel, believing that her climate policies have failed and that she has steered Germany's most important infrastructure project into a wall. Granted, neither the center-left Social Democratic Party (SPD) nor the Greens are part of the ruling coalition at the federal level, but they do jointly govern a number of Germany's 16 federal states. And, when forced to choose between nature and renewable energies, it is usually nature that take a back seat in those states.
See on www.spiegel.de