See on Scoop.it – Green Energy Technologies & Development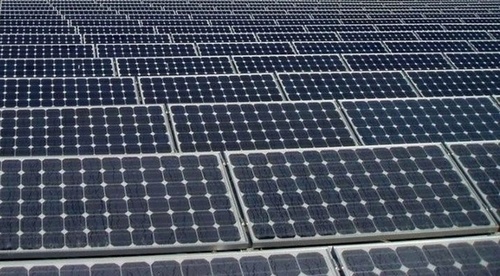 A research team at Princeton has used nanotechnology to create a mesh that increases efficiency over traditional organic solar cells nearly three fold.
Duane Tilden's insight:
"Led by Stephen Chou, the team has made two dramatic improvements: reducing reflectivity, and more effectively capturing the light that isn't reflected. …Princeton's new solar cell is much thinner and less reflective. By utilizing sandwiched plastic and metal with the nanomesh, this so-called "Plasmonic Cavity with Subwavelength Hole array" or "PlaCSH" substantially reduces the potential for losing the light itself. In fact, it only reflects about 4% of direct sunlight, leading to a 52% higher efficiency than conventional, organic solar cells.
PlaCSH is also capable of capturing a large amount of sunlight even when the sunlight is dispersed on cloudy days, which results in an amazing 81% increase in efficiency under indirect lighting conditions when compared to conventional organic solar cell technology. All told, PlaCSH is up to 175% more efficient than conventional solar cells. As you can see in the image to the right, the difference in reflectivity between conventional and PlaCSH solar cells is really quite dramatic."
see also: http://www.opticsinfobase.org/oe/abstract.cfm?uri=oe-21-S1-A60
Stephen Y. Chou and Wei Ding
"Three of central challenges in solar cells are high light coupling into solar cell, high light trapping and absorption in a sub-absorption-length-thick active layer, and replacement of the indium-tin-oxide (ITO) transparent electrode used in thin-film devices. Here, we report a proposal and the first experimental study and demonstration of a new ultra-thin high-efficiency organic solar cell (SC), termed "plasmonic cavity with subwavelength hole-array (PlaCSH) solar cell", that offers a solution to all three issues with unprecedented performances…."
See on www.extremetech.com