See on Scoop.it – Green Energy Technologies & Development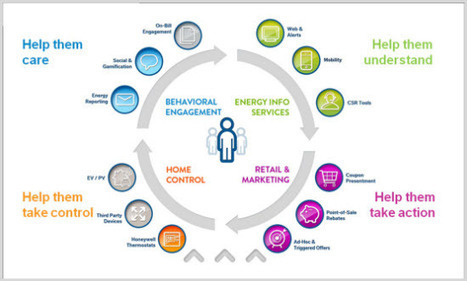 Smart Grid – The electric power industry has entered a new phase of customer engagement. No longer is it sufficient to put a Band-Aid on existing approaches. Instead, utilities need to step back
Duane Tilden's insight:
….In recent years, vendors including Google and Microsoft have experimented with going around utilities in an attempt to establish a direct relationship with power customers. It hasn't worked to date. I'm in agreement with Opower's Kavazovic. "They've got the relationship. And they've got the data, including invaluable AMI data," he says. "The utility role is essential."
We'll be going into much more detail about full-circle customer engagement at our webinar on Wednesday, Jan. 16. We will have multiple experts on hand to highlight lessons learned by the utilities who've gone before. And to answer your individual questions. The webinar is free to Smart Grid News readers, but you must click to reserve a place in advance."
Jesse Berst is the founder and chief analyst of Smart Grid News.com, the industry's oldest and largest smart grid site. A frequent keynoter at industry events in the U.S. and abroad, he also serves on advisory committees for Pacific Northwest National Laboratory and the Institute for Electric Efficiency. He often provides strategic consulting to large corporations and venture-backed startups. He is a member of the advisory boards of GridGlo and Calico Energy Services.