See on Scoop.it – Green Building Operations – Systems & Controls, Maintenance & Commissioning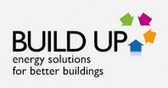 (1)The Union is facing unprecedented challenges resulting
from increased dependence on energy imports and scarce
energy resources, and the need to limit climate change
and to overcome the economic crisis. Energy efficiency is
a valuable means to address these challenges. It improves
the Union's security of supply by reducing primary
energy consumption and decreasing energy imports. It
helps to reduce greenhouse gas emissions in a cost-
effective way and thereby to mitigate climate change.
Shifting to a more energy-efficient economy should also
accelerate the spread of innovative technological
solutions and improve the competitiveness of industry
in the Union, boosting economic growth and creating
high quality jobs in several sectors related to energy
efficiency.
(2)The Conclusions of the European Council of 8 and
9 March 2007 emphasised the need to increase energy
efficiency in the Union to achieve the objective of saving
20 % of the Union's primary energy consumption by
2020 compared to projections. …
(3)The Conclusions of the European Council of 17 June
2010 confirmed the energy efficiency target as one of
the headline targets of the Union's new strategy for jobs
and smart, sustainable and inclusive growth ('Europe
2020 Strategy'). …
…
(16)Bearing in mind that the Council conclusions of 10 June
2011 on the Energy Efficiency Plan 2011 stressed that
buildings represent 40 % of the Union's final energy
consumption, and in order to capture the growth and
employment opportunities in the skilled trades and
construction sectors, as well as in the production of
construction products and in professional activities such
as architecture, consultancy and engineering, Member
States should establish a long-term strategy beyond
2020 for mobilising investment in the renovation of
residential and commercial buildings with a view to
improving the energy performance of the building
stock. That strategy should address cost-effective deep
renovations which lead to a refurbishment that reduces
both the delivered and the final energy consumption of a
building by a significant percentage compared with the
pre-renovation levels leading to a very high energy
performance. Such deep renovations could also be
carried out in stages.
Full PDF at http://bit.ly/U7lSav
See on www.buildup.eu